Have you ever wanted to send audio from your TV or vinyl record player wirelessly to your Bluetooth speakers and headphones? MEE Audio have invented the £49.95 Connect (AF T1) Bluetooth Audio Transmitter for such eventualities and it sports the unique ability of being able to broadcast wired sound to two independent Bluetooth devices at once.
Design
There's not much more we can say about this device other than stating that it's a dinky black square plastic box, on which you'll find an on/off switch, buttons for Bluetooth function and the rear houses a micro-USB charging port, aux jack and TOSLINK digital input. All the cables for each input are supplied within the box and a further adapter is bundled in for hooking up RCA TV audio inputs too. We're thankful that the box takes up little space - allowing us to hide it from sight behind devices where the audio outputs are usually located.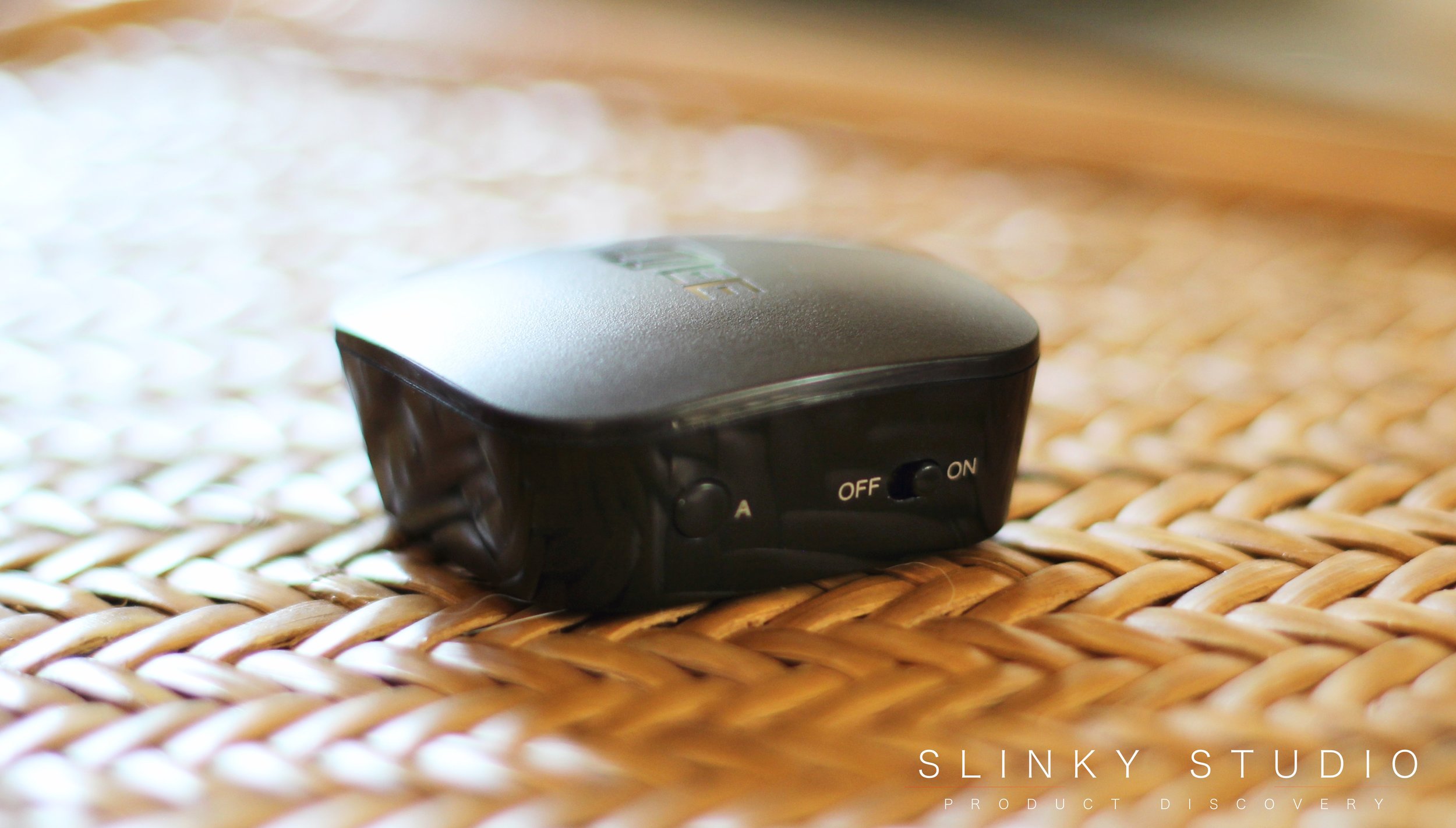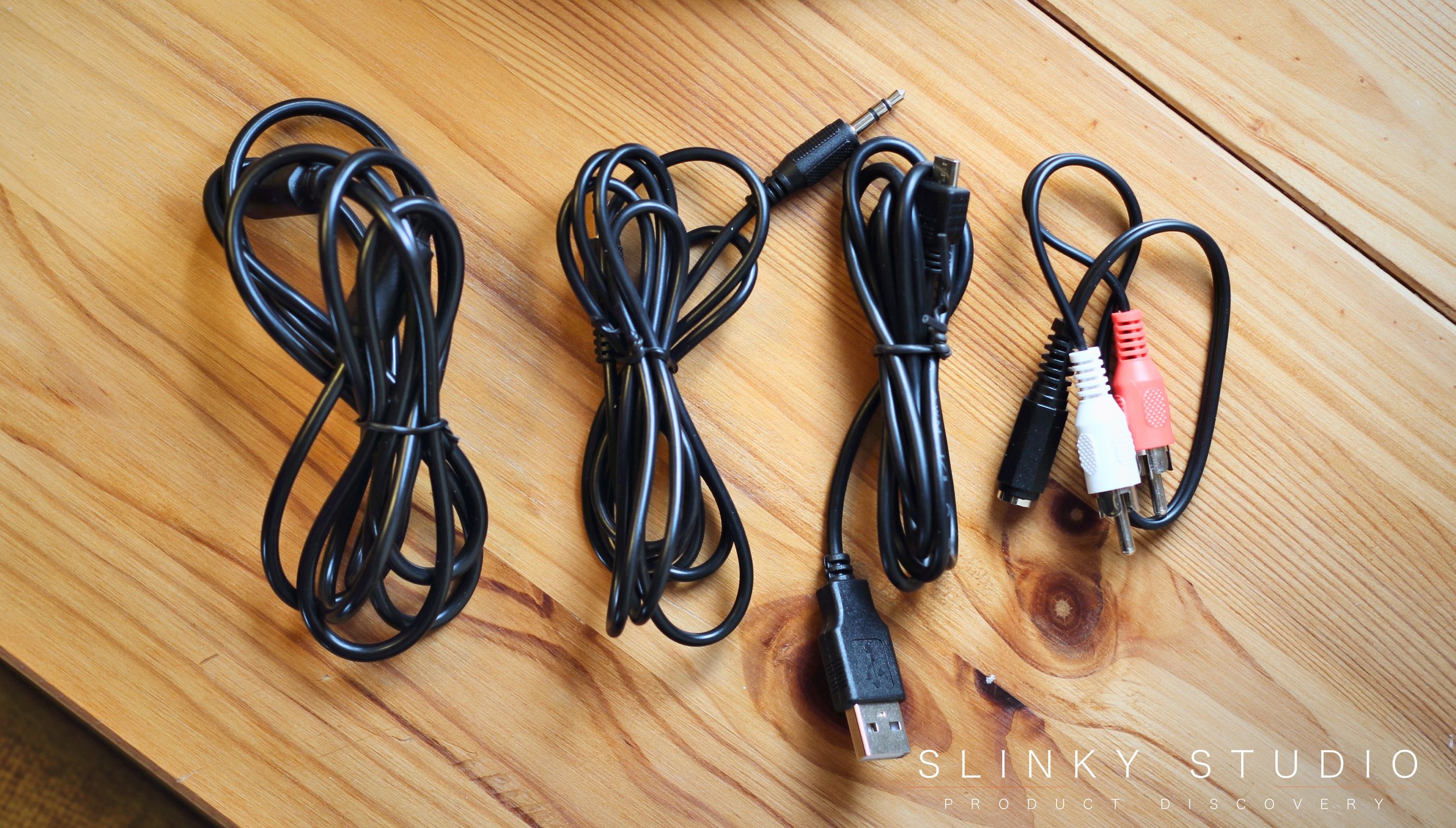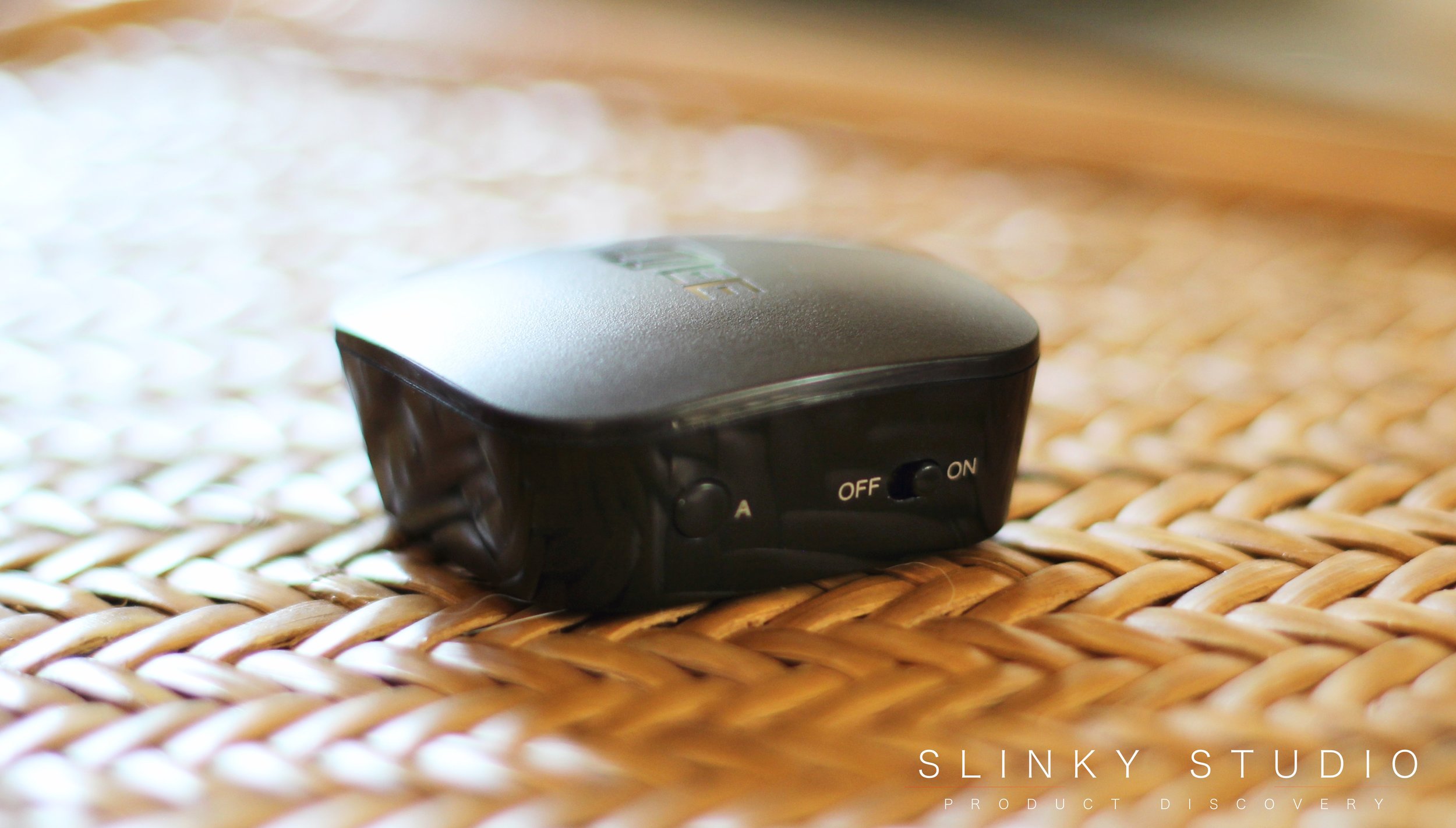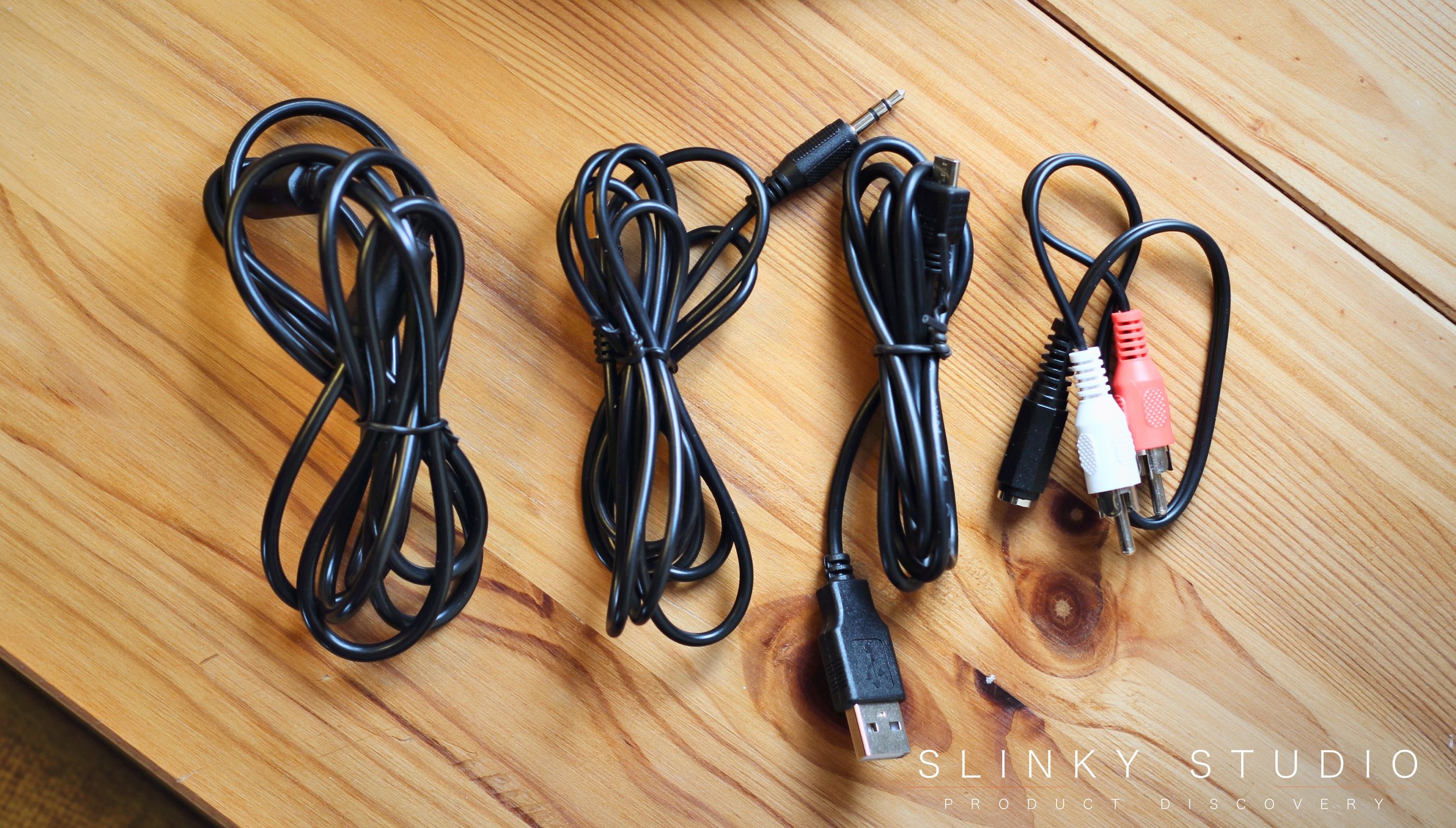 Setup
To begin with we did think that it was going to be a tricky affair to get our Bluetooth headphones and speakers to talk to the Connect, but despite mixed past experience of establishing connections with a plethora of audio devices at the studio that have Bluetooth support, we have been impressed with the sprightly no-fuss interactions we've had with the MEE Audio Connect. All we literally need to do is trigger Bluetooth pairing mode on any Bluetooth device and hit either the A or B buttons on the Connect for them to talk to each other. No App or additional software is needed to help, everything somehow takes care of itself! The A & B buttons on the left and right of the Connect have individual memories attached for separate Bluetooth pairings. Whilst MEE Audio advertise this unique ability for use with headphones, we actually found speakers to be our preferred foray for the functionality.
Does it work?
Yes, is the simple answer! When it comes to watching TV and gaming there is no lagging or breakups between the audio and image - everything is always in sync. Furthermore the actual audio quality transmitted from the Connect, with its Bluetooth 4.0 with aptX® technology, preserves the stereo from the source and is not stripped of clarity and depth. Audio has the bass, mid-range and highs safeguarded from distortion. Interestingly, we conducted a little test with our Samsung TV which does have Bluetooth inbuilt already, by comparing the MEE Audio Connect and the direct Bluetooth using 4.0 enabled headphones - and there wasn't anything in it. Granted the quality of audio can differ due to the sound cards found in different devices: For instance, a budget DAB radio sounded tinny and quiet in our testing, whereas our Samsung TV sent sprightly audio packed with depth. So it's worth bearing in mind not all devices are made equal. Of course, once the MEE Audio Connect is synced to Bluetooth devices it can be unplugged and replugged from the wired sources for a seamless experience. It's quite a clever design for hopping between sources quickly - and the battery lasts for around 10 hours.
Verdict
For gaming, Netflix marathons and even as a way to get our vinyls to go wireless, the MEE Audio Connect is a simple and effective design for filling the void between wired to wireless and its small profile keeps it tucked out of sight when doing so. Not to forget to mention one of our favourite features - that being the unique functionality of being able to pair two individual Bluetooth devices at once.