We love kitchen gadgets, but are companies demanding too much cupboard and worktop space in pursuit of fulfilling all the different automatic tasks possible? If you're in this pool of thought, then Optimum have produced a mixer, blender, slow cooker, soup maker and miller, with other appliance capabilities, to squeeze out an all-in-one 20 function kitchen appliance called the ThermoCook, for £899. We've been weighing up this package of boastfulness to see if it's a good enough one stop kitchen solution?
Design & What's in the Box
What initially feels like a bundle of huge complexity should be digested as a box with a heating element, motor and an interchangeable blade design. Whilst the latter feature is fairly hassle free to do, involving a slide lock mechanism to hot-shot between the kneading shaft or blade (makes cleaning easier too), it should be noted as a criticism that this blade design is of the sharp style, not the blunt kind like that you'd find on a Blendtec, so holding it with one hand to jig into place and with the other hand twisting the lock needs notable caution in order not to cut yourself!
Aesthetically the Optimum ThermoCook, available in either silver or white, looks similar to a traditional squat food processor. The obvious differences are the 2 litre stainless steel jar and, if equipped on top, the two layered steamer. Also bundled in the box are glass digital scales, a spatula, a smaller cooking basket and mixing tool which sits on top of either blade.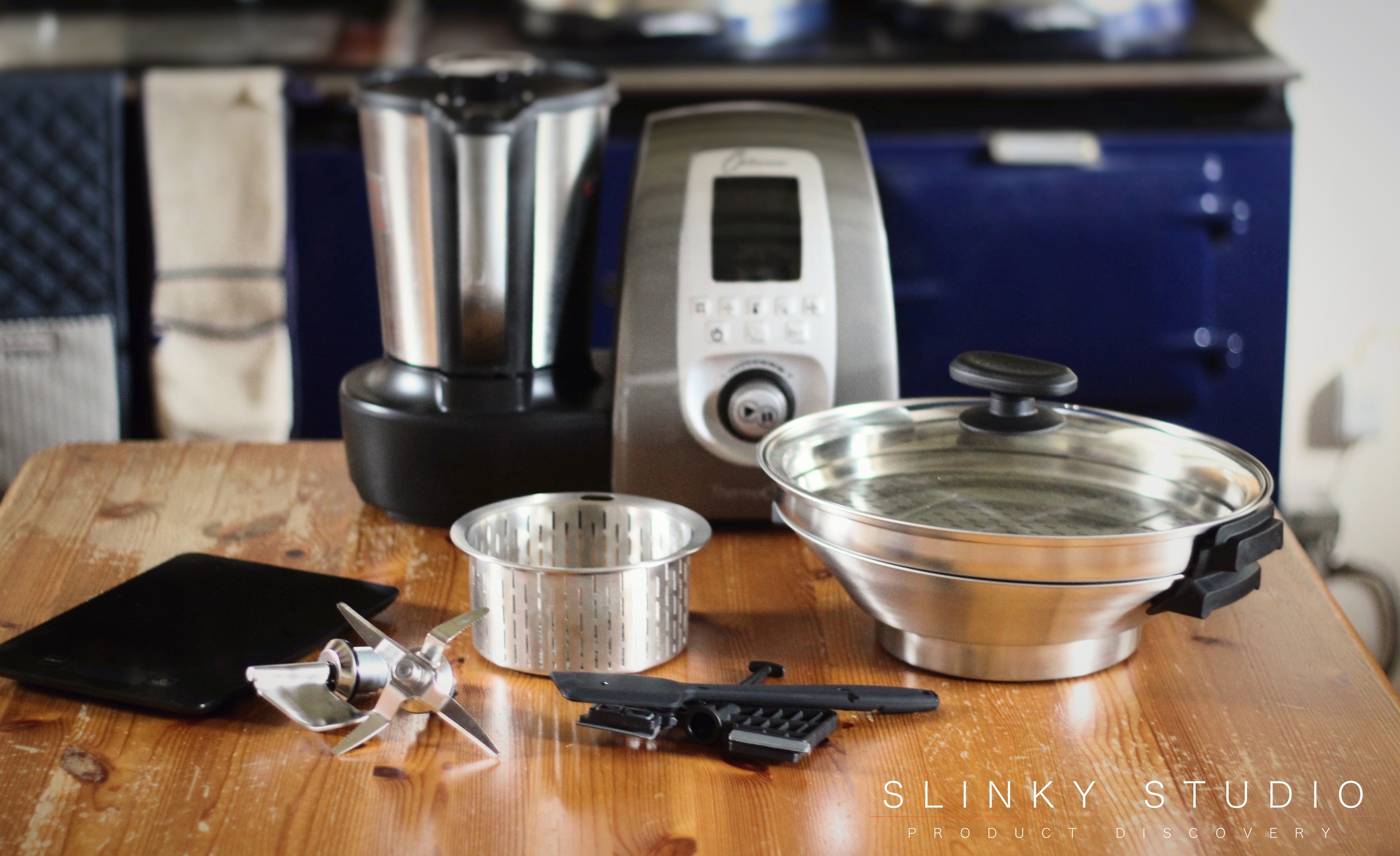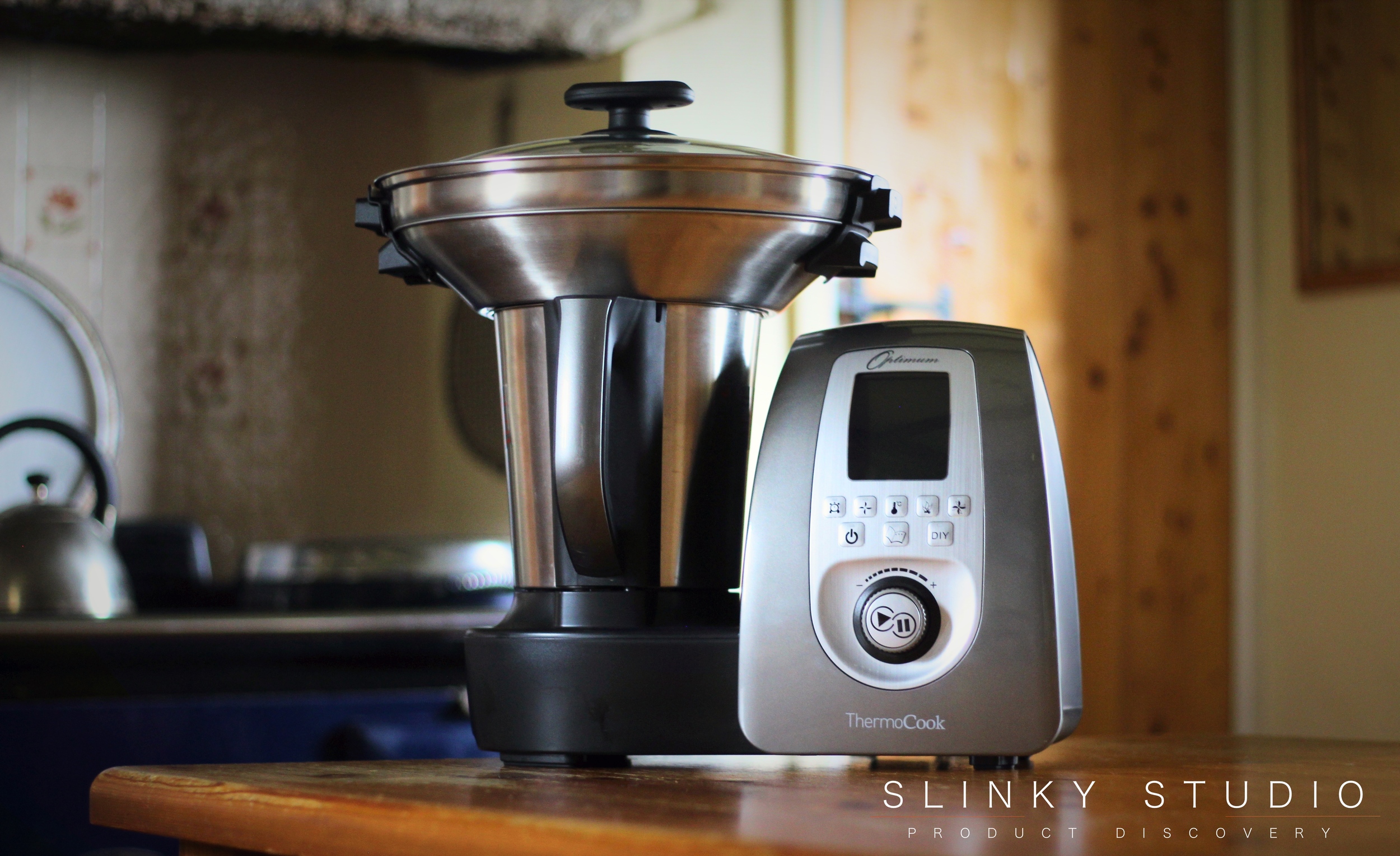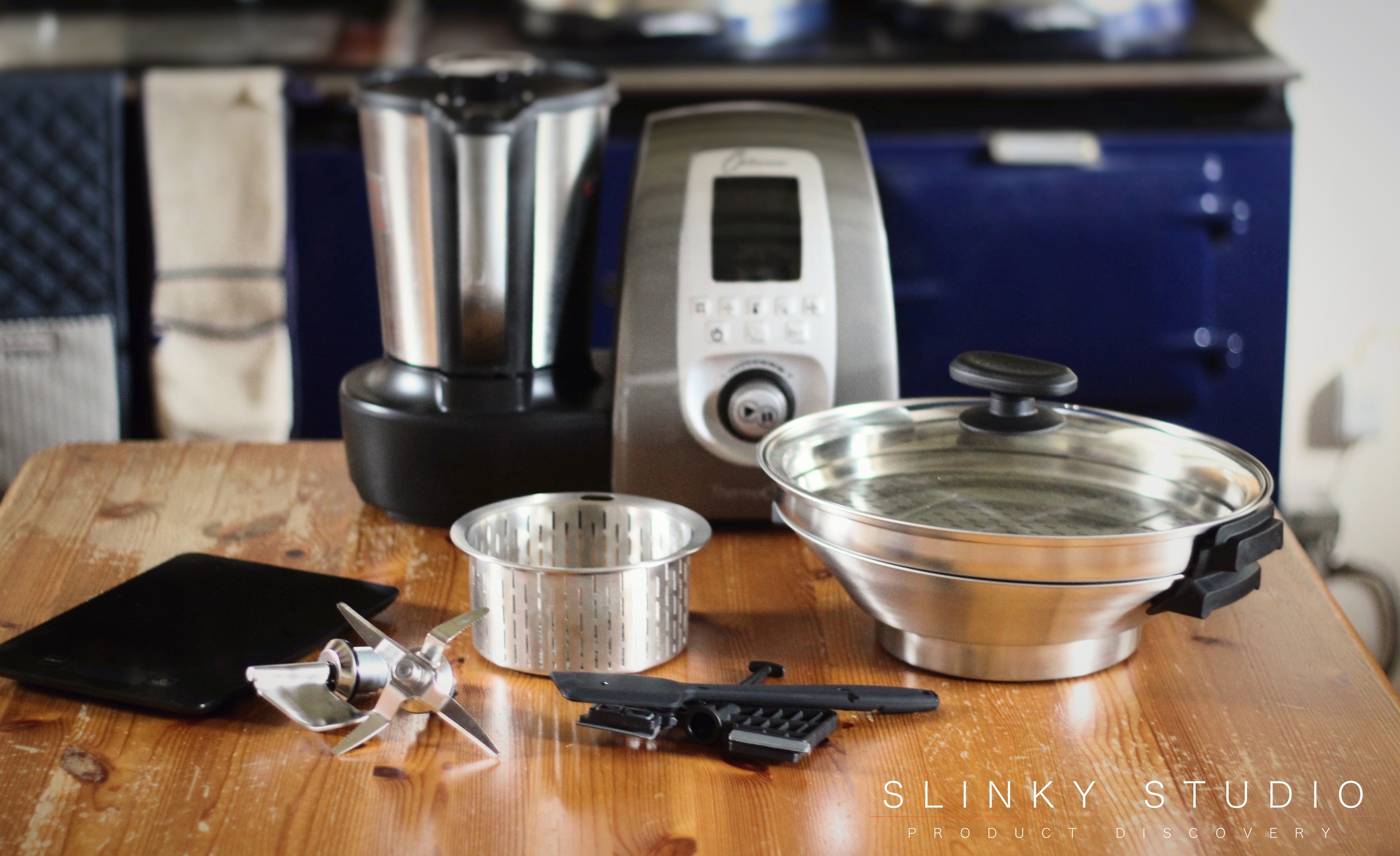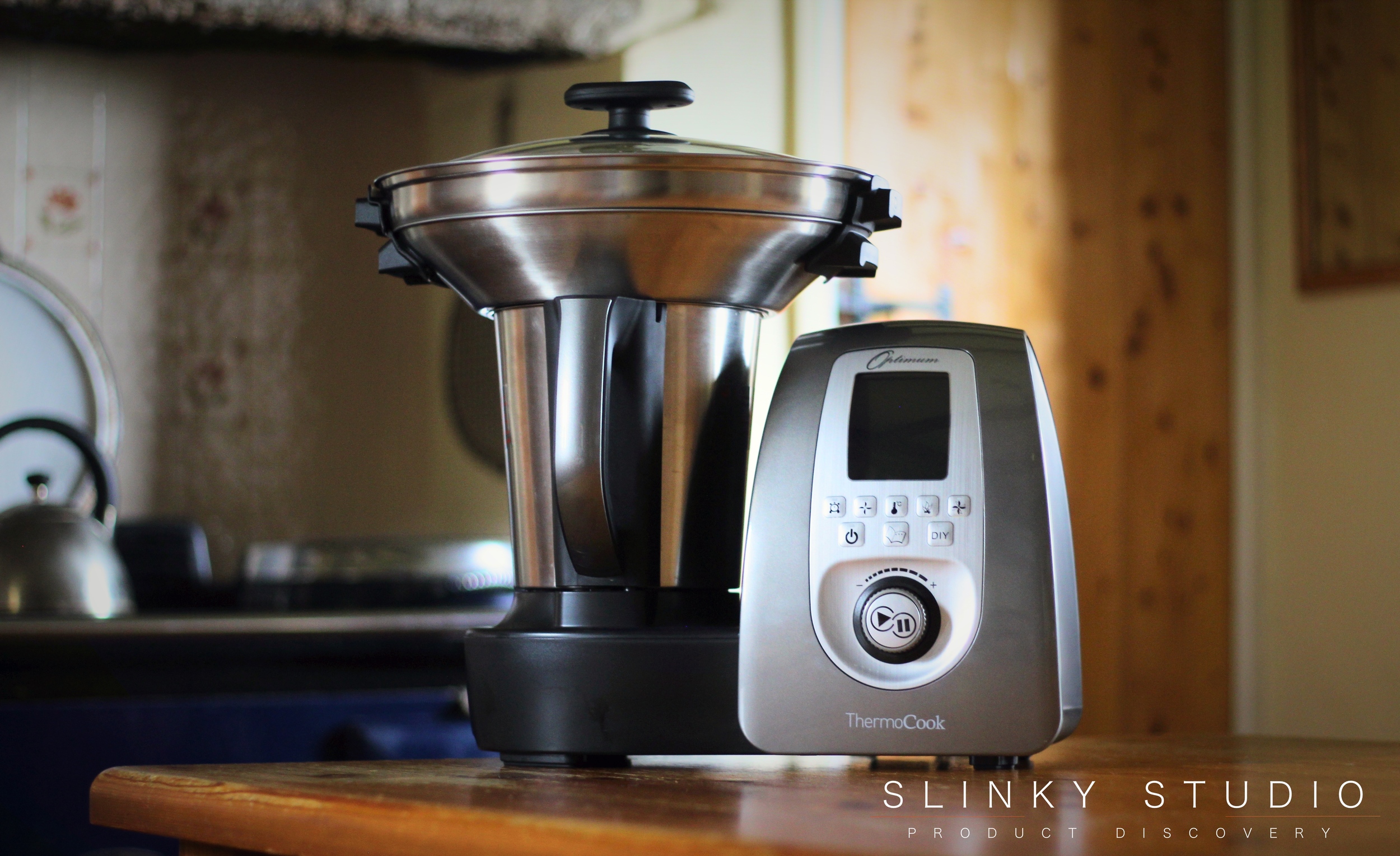 Controls
With so much functionality onboard we were content that the user interface Optimum have designed was easy to flow through. It consists of a turnable knob to browse and select from 20 inbuilt functions on a 70x50mm LCD screen as seen within our photo. Elements like timers (1sec-12hrs), speed and temperature (37-120°C), if applicable, can be adjusted in every function and can be manually selected via the top row of 5 shortcut buttons for their exclusive usage. Additionally the DIY button seen underneath allows someone to programme their own routine for a said recipe. Notably, when weighing out ingredients the bundled glass digital scales are clear to read and quick to cycle through measurements and reset. It may seem like a trivial inclusion, but we thought these were the best digital scales we've ever used.
Performance
French Onion Soup: This all-in-one soup recipe tests all the functionality of the stainless steel jar. Our first point of call was to peel 3 onions and drop them into the jar for chopping via the blade. Pleasingly the onions were chopped in under 20 seconds and they were genuinely chopped and not mushed. Subsequently the onions were left to sauté with a little oil and then we added the remaining ingredients and put the ThermoCook into stir mode at a temperature of 100°C for 15 minutes. It was then left to cool for a further five minutes and stirred again to thicken. The soup had body, with onion strands remaining as intended, and it was a boldly delicious speedy lunch!
Bread: Accompanying the above soup were two cob loaves of bread we made before. The beauty of making bread dough in the Optimum ThermoCook is the speed in which the dough is ready for baking in our AGA. In knead mode for 10 minutes the ingredients are worked into a perfect dough in a jar atmosphere with a set temperature of 37°C. Following this the dough is left to rise within the airtight jar for 30 minutes at the same temperature. We would usually knock back the dough for a second proving, however the baked result showed this wasn't necessary. Each cob was risen, velvety soft and most importantly moreish to eat.
Ginger Beer: This is a recipe we often get out in the summer. Using just a lemon, root ginger, water and honey we create a healthy syrup/cordial for sparkling water to be added to. It's a challenging recipe due to the fineness of chopping necessary for the ginger before sieving (not necessary if the ginger is peeled) - we're looking for a liquid with minute particles of ginger pith remaining. A blender like the Optimum G2.1 Platinum Series can pulp these ingredients within a matter of seconds for the result we need. The Optimum ThermoCook's jar and blade design takes around 1 minute to complete the task to a similar standard. Something we found to be important was to flow between the 10 blending speeds to create an even result.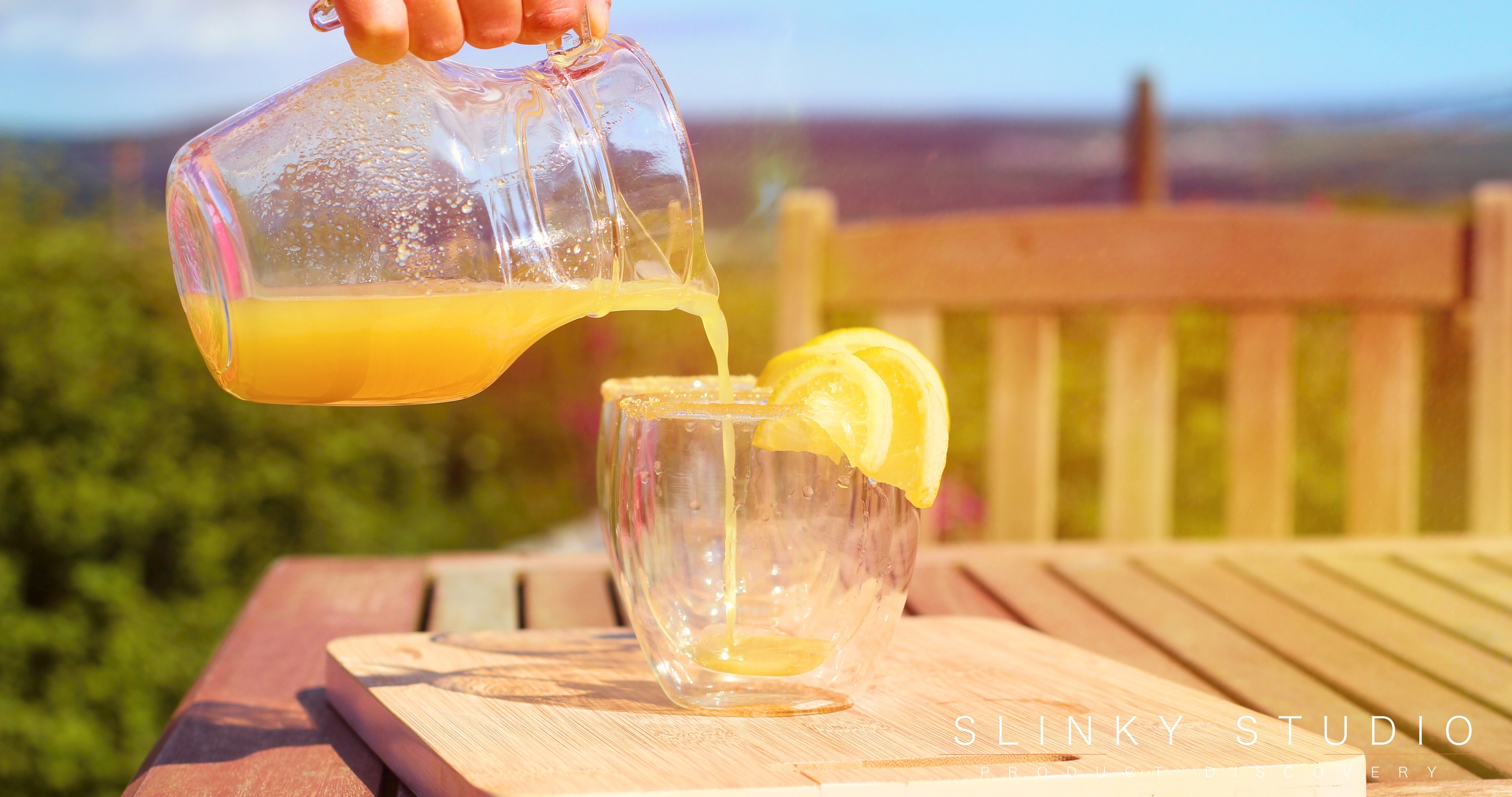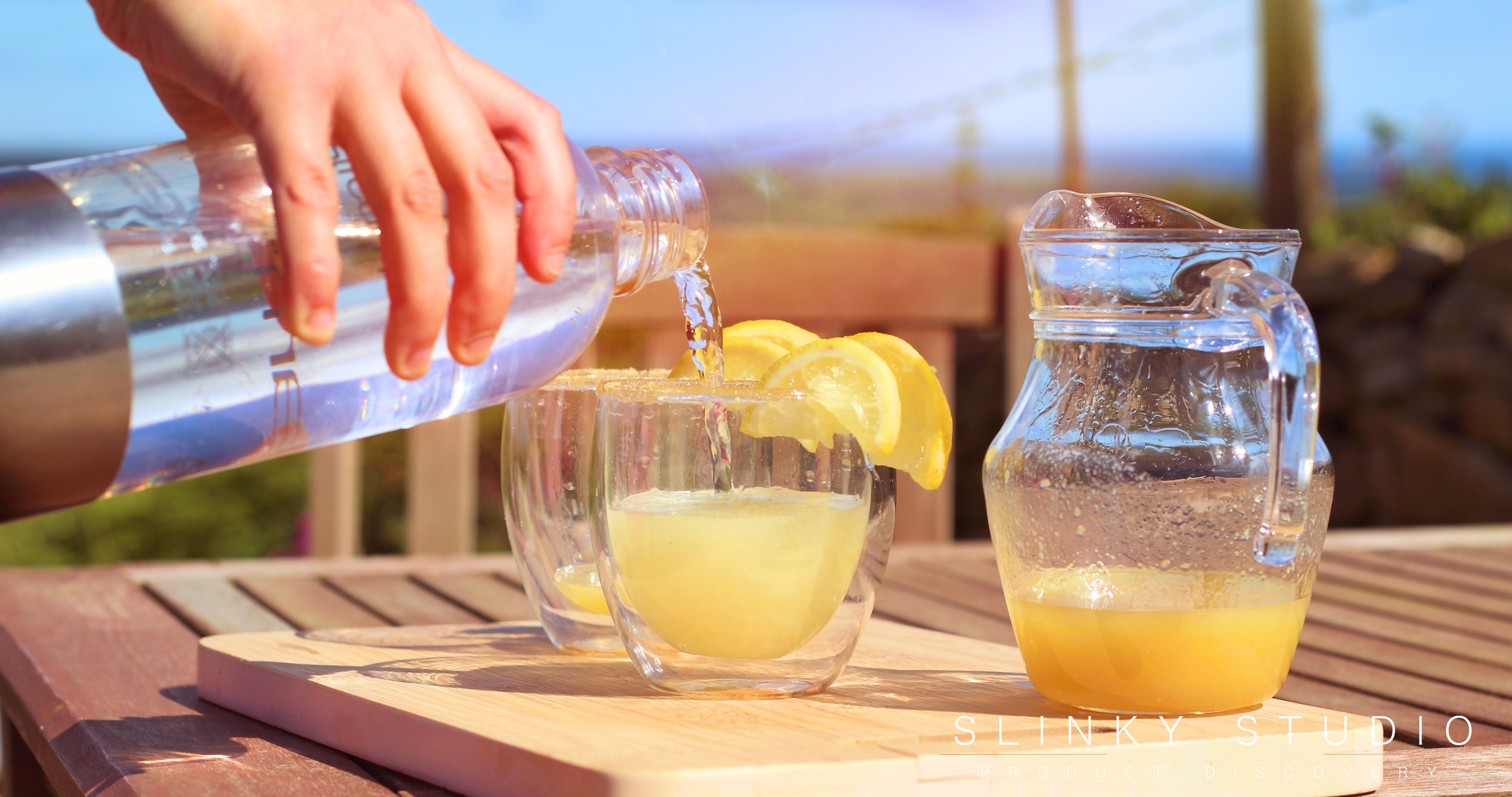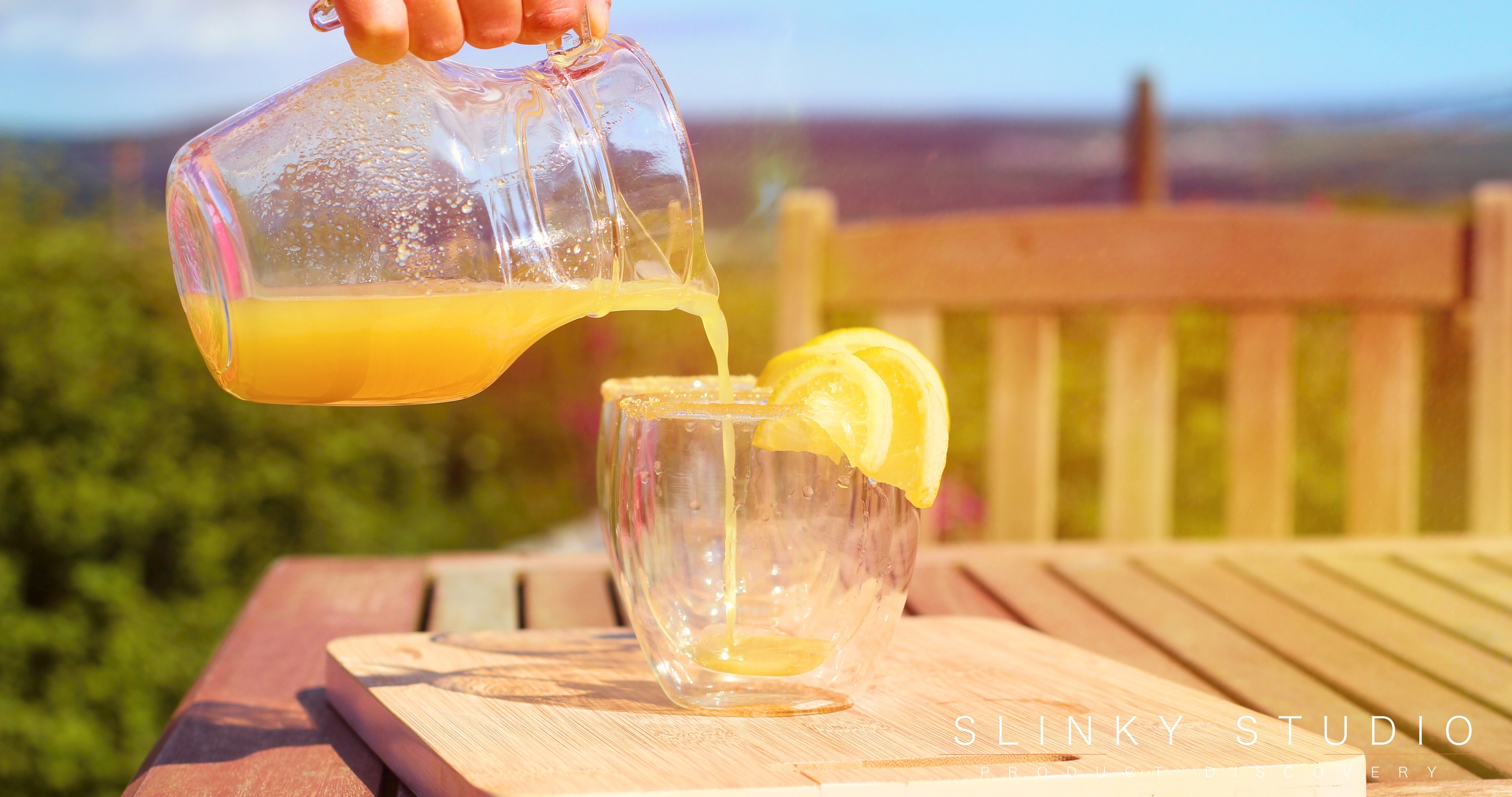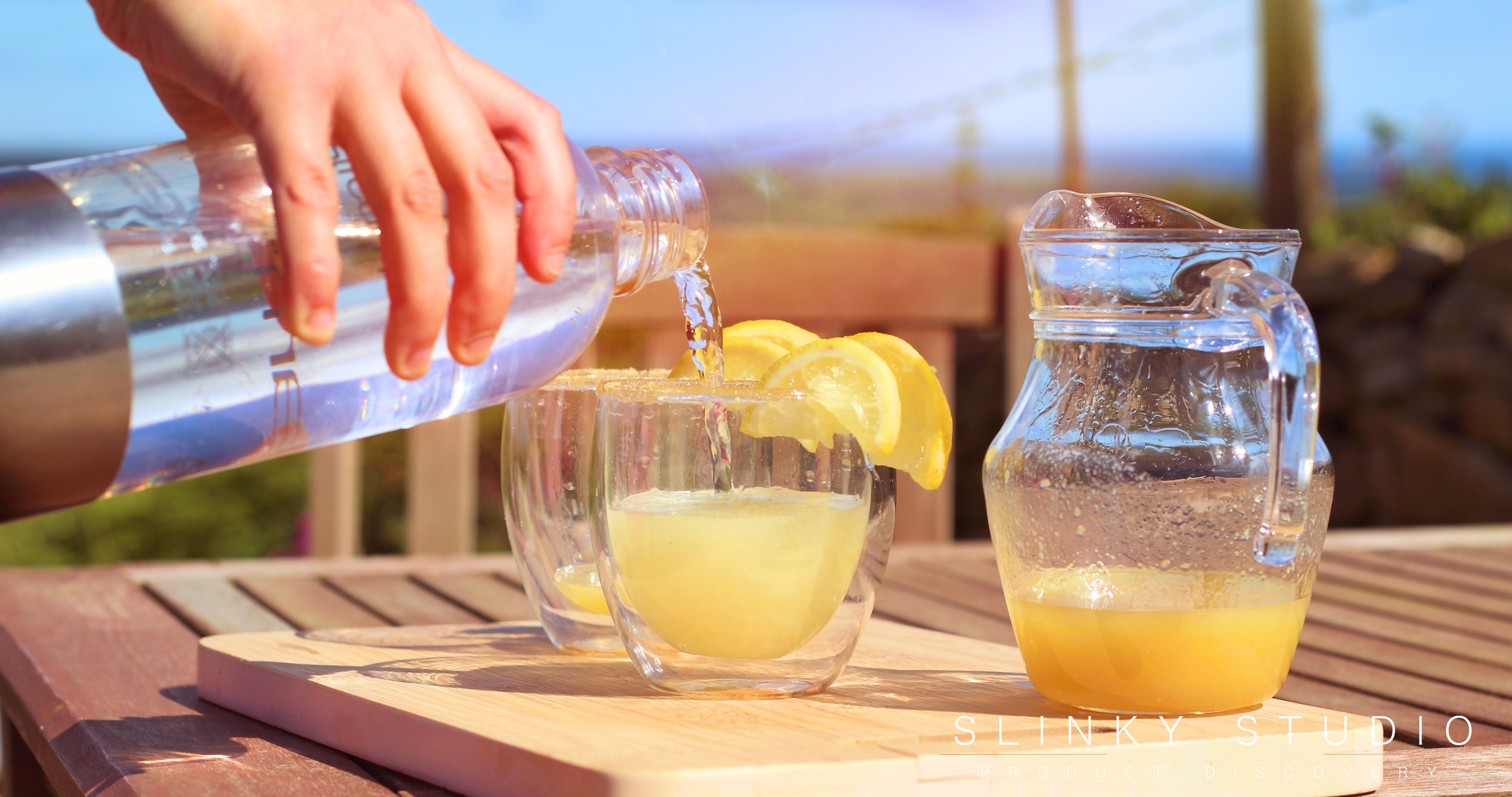 Steamed Vegetables: Speed is a theme of the ThermoCook when it comes to heating. The steamer is large enough for tasks like steaming a batch of broccoli for a snack or a selection of vegetables for a family of four's dinner. The supplied recipe book suggests leaving the steaming process to complete with 500ml of water in the jar for 10-15 minutes of steaming. This would result in near definite soggy veg. We always set the timer for 5-8 minutes, when even harder vegetables like carrots and broccoli are soft and easily digestible. The ThermoCook is really effective at gathering heat quickly and therefore completes tasks like this quicker than a traditional hob.
Vanilla Ice Cream: When we first flipped through the recipe book accompanying the Optimum ThermoCook, we mistakenly thought it could freeze as well as heat due to ice cream recipes we read. However, there is no such facility, but we did mix together the initial batch of ingredients and the mixing tool, working in partnership with the kneading shaft, combined everything in under a minute. We left the mix to cool in the freezer for 45 minutes and took it out and mixed again within the ThermoCook before the final freezing. The ice cream was tighter in texture than if we were to use the Andrew James Professional Ice Cream maker which does freezes and mixes simultaneously, enabling greater absorption of air and a lighter finished result, but it was still very welcome on a hot summer's day.
Chocolate Chunk Cookies: To start with we placed a slab of dark chocolate to be chopped in the ThermoCook and we were indeed left with fairly even chunks of chocolate after 1 minute. After this we switched the cutting blade for the kneading shaft and we witnessed just how effective or not the ThermoCook can knead stickier doughs. The large chocolate chunks did initially present the ThermoCook with mild difficulties because they restricted free movement due to the upright nature of the jar. After 6 minutes the cookie dough did form, but here we saw a dramatic difference in speed when contrasted with dedicated stand mixer designs like the KitchenAid Artisan or AEG UltraMix which can knock out a cookie mix in 30 seconds - in part down to their large tool instruments and wide tapered bowl designs. Nevertheless, like all tasks we've set for the ThermoCook, it completed this one, too.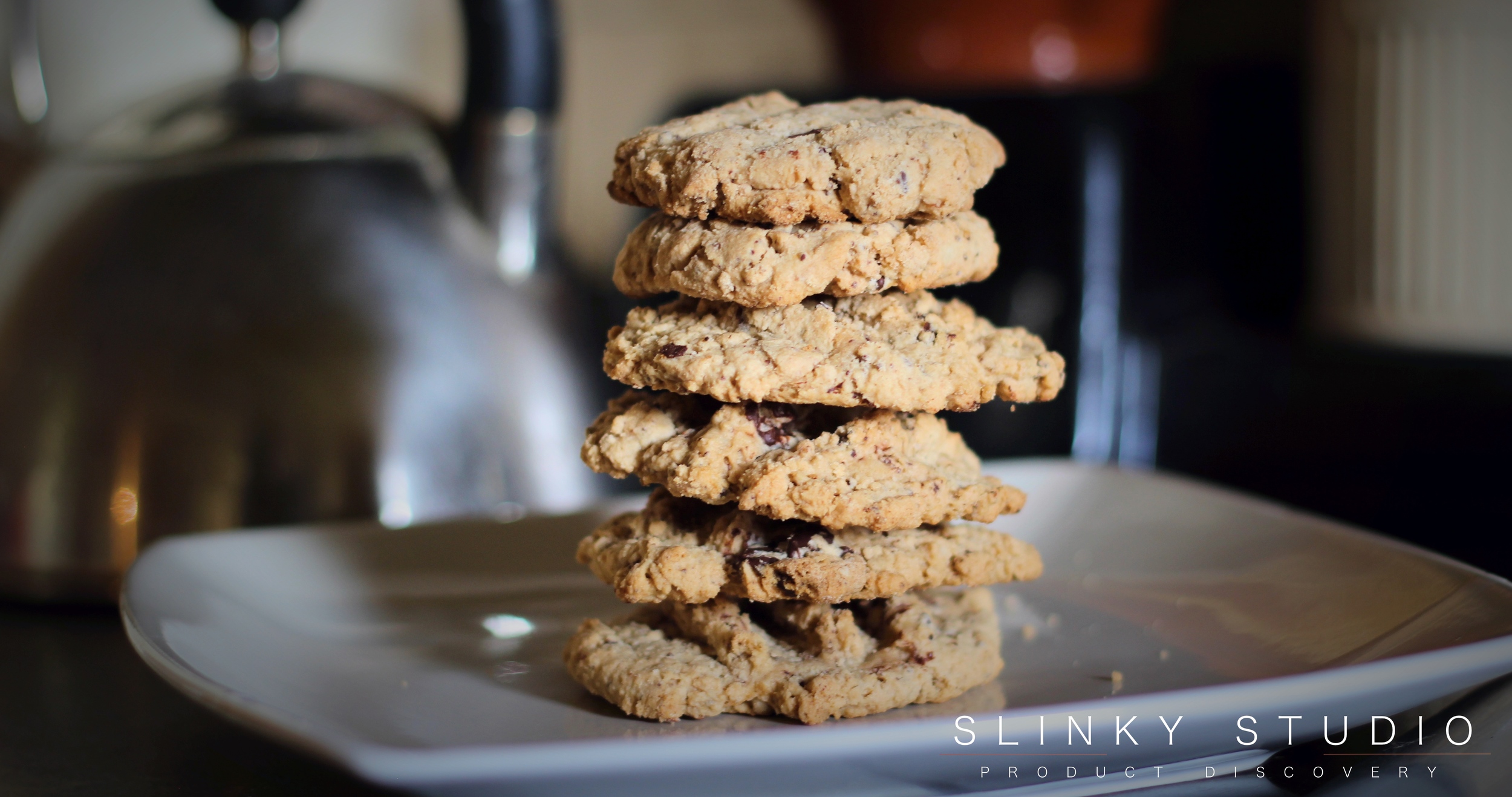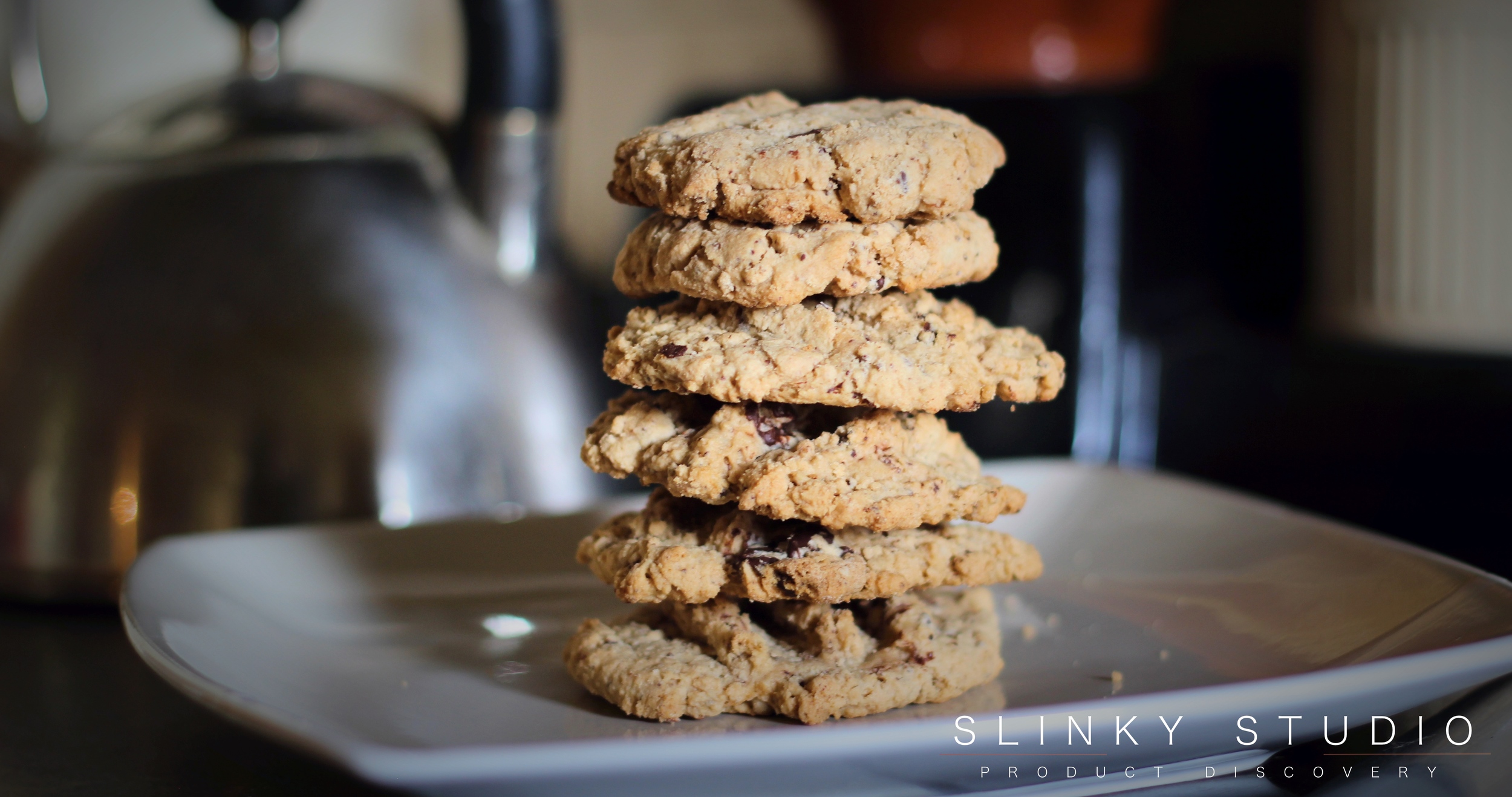 Verdict
Is the Thermocook good enough to actually replace dedicated one purpose kitchen appliances? Yes and no, is the honest answer, depending on whether you're an advanced user who needs the maximum effect of stand mixers and blenders, in which case you might feel frustrated by longer wait times and marginalised quality. However, for someone such as a first time home owner looking to prep their kitchen, the Optimum ThermoCook, which can capably chop, stir, heat, steam, etc., could be good value (when you add the combined cost of appliances it replaces) and not to forget it's a space saving option. Everything it tries its hand at it finishes to a high standard. If we could add one extra function it would be a freezing capability.